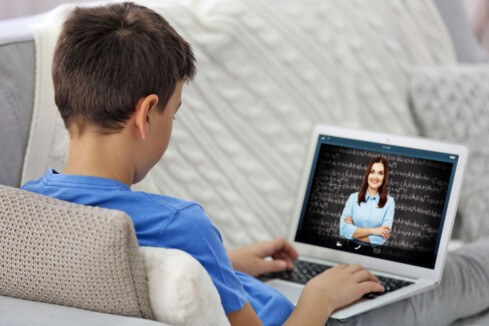 It's official – Australian schools have closed and are making the transition to online learning. Although the current line from the Government is that school will recommence at the beginning of Term 2, that reality is looking more and more unlikely with each passing day in these uncertain times. Regardless of the eventuality, it is important to prepare for the circumstance that schools are indefinitely postponed, with education then falling in the hands of the parents.
This leads us to a very important distinction – the difference between distance education and home schooling.
While homeschooling is when a parent provides the entire education for the child, distance education is a qualified teacher using an education platform to teach a student from afar.
But why is the difference important?
Because both are options for parents in the current climate.
Most schools are able to go online completely, and that's fantastic. However, forcing students to rapidly adapt to an entirely new system of learning can be extremely challenging. Although teachers are doing their utmost to make the transition seamless, without the support of a qualified educator this can be detrimental to their learning. If the school isn't able to provide a complete online transition, then the challenge is even stronger.
So what can you do to help your child in this difficult period?
Combine their learning with worksheets and activities you can find, and enlist the help of teachers, tutors and educators to ensure your child is on track. Nothing can replace a qualified teacher with knowledge of curriculum and syllabus, as they have trained to keep your child engaged, focused, inspired and achieving, This is such a delicate time and it's imperative that your child stays up-to-date with their learning goals.
Remember that we are in this together, and utilising Distance Education is the way to make certain your child does not needlessly suffer as we deal with this pandemic of COVID-19 (Coronavirus).
If you are looking for further support during this time, we recommend hiring a personalised, one-on-one educator that can work with your child in-person or via platforms like Zoom. At Full Spectrum Education, our team are highly proficient across a multitude of platforms - from Zoom to Skype we have you covered! For more information, visit Our Services here on our website or call us on 1300 364 499.

Written by Ben Maher - Founder and Director of Education
FULL SPECTRUM EDUCATION