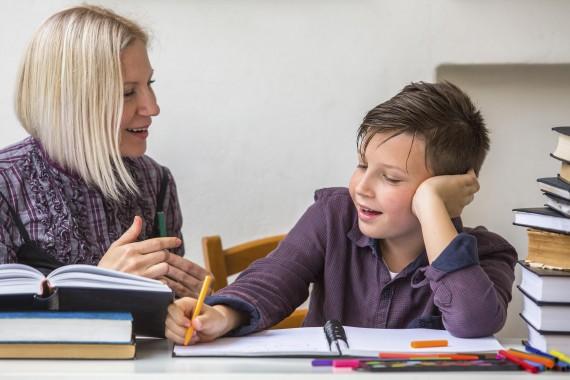 There are many reasons parents turn to tutoring for their children. Some parents feel that they are unable to help their children with their homework. Others may find their children are more receptive to working through school struggles with another person. Tutoring can help strengthen subject comprehension, improve work and study habits, increase confidence and attitude and build important learning skills. These skills are the building blocks to achieving success in the classroom and beyond.
Tutoring gives students one-on-one attention that they don't get in a classroom. This helps children who struggle to keep up, as well as those who aren't challenged enough. The benefits of tutoring can also be seen in a student regardless of his or her previous performance. This means that there is more to measuring tutoring success than just better grades – it is important to also look at behavioural factors. A renewed interest in school and better study habits all gauge whether a student's tutoring experience is having a positive effect.
What are the benefits of tutoring?
1. Improves academic performance
Working with a tutor to address problem areas and build academic skills helps prepare your child for assignments and exams. With improved work and study skills, your child will be better able to reach his or her highest potential.


2. Individualised Attention
Tutors get to know your child's individual learning style and can adapt teaching methods to be suit this. They act as your child's own private teacher.

3. Improves attitude towards learning and school
With constant encouragement and praise, your child will no longer feel overwhelmed or frustrated with school and learning will become an enjoyable experience.


4 . Improves confidence and self esteem
With better grades comes higher self-esteem and confidence. Tutoring helps increase your child's motivation and attitude so he or she is able to reach his or her full academic potential as well as providing the necessary resources and skills.

5. Encourages the freedom to ask questions
At school, your child may not always feel comfortable asking questions in front of his or her peers. Tutoring will help teach your child to be comfortable asking questions, big or small, without feeling self-conscious.

6. Improves social and behavioural skills
Tutoring programs can support students develop confidence in the classroom and beyond. They can become better communicators, make positive social and behavioral adjustments, form better relations with peers, and exercise more effective conflict-resolution strategies.

7. Challenges high performing students
Even if your child is doing well in school, tutoring can help him or her develop additional academic skills. It also provides the challenge that students need if they are under-stimulated in class

8. Helps overcome learning difficulties
Enrolling in a tutoring program helps identify and manage any learning difficulties your child may have. A tutor can help address these challenges head-on so your child can overcome these difficulties.

9. Encourages independence and personal responsibility
Tutoring programs give students the skills they need to study and learn on their own, so they can reach their goals both inside and outside of school.


10. Improves work and study habits
Tutoring helps teach your child important study habits that he or she can use in the classroom and beyond. These skills teach students the importance of work ethic, and set them up for life-long success.