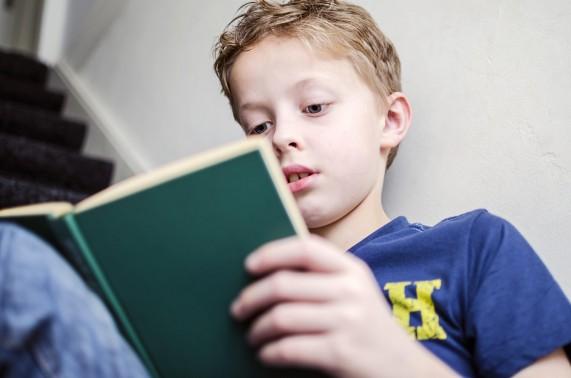 When students have trouble reading, it can affect their performance in many subjects. Every subject relies on students having the ability to understand what they're reading and then use the information in a certain way. Poor reading skills and comprehension can lead to frustration, low self-confidence, and poor grades.
The good news is with regular practice, reading and comprehension is something that can be improved. Reading enriches a child's understanding of the world around them and benefits students in all other aspects of learning as they are more readily able to comprehend the materials they encounter.
What is Reading Comprehension?
Put simply, reading comprehension is the ability to read a sentence and understand its meaning. It is the ability to look at written words and process the meaning or ideas behind them.
To be able to accurately understand written material, children need to be able to (1) decode what they read; (2) make connections between what they read and what they already know; and (3) think deeply about what they have read.
10 Strategies to Help Improve Reading Comprehension
There are a number of ways you can broaden your child's understanding of what they have read.


1. Find books they like
Sometimes, low reading comprehension comes down to the fact that a student just isn't interested in what he or she is reading. The secret to becoming a better reader is practise - something that is much easier when your child actually likes what he or she is reading. Generally, your child should recognise 90% of the words in the books they read in order to feel comfortable with the reading process.  Stopping more often will interrupt the flow and will just confuse your child as they try to focus on the overall meaning of the story. 


2. Read aloud
Reading out loud will make them read slower, and engage with the literature in a different way. For example, hearing information often makes it easier to form a visual of what the text is trying to convey.
An awareness of the letters and sounds words make and understanding how they blend together to make words and sentences is called decoding.  When you read, you determine what the words are and whether they make sense in a sentence.  The only way to check how your children decode, is to ask them to read aloud. 
3. Re-read sections that are confusing
Revisiting the parts that were confusing for your child can help them gain a more complete picture of what he or she is learning. This also helps ensure your child is able to understand upcoming material in the text.


4. Write down words you don't understand
Encourage your child to note down anything they don't fully understand. They can then go back and revisit these words or passages afterwards, further developing their vocabulary and strengthening their comprehension of the text. You can also encourage your child to look these words up in a dictionary to learn what they mean.


5. Discuss what your child has just read
There is no better way to ascertain understanding of a story than by talking about it. Ask your child what happened in the book and pose questions on the information they give you. For longer reading materials, like novels, make discussion questions you and your child can talk about together after each reading session.


6. Use a ruler or finger to follow along
If your child has trouble keeping his or her place while reading, use a ruler or finger to make following along easier. This trick can also help students who have dyslexia and struggle with separating lines of text and sentences while reading.


7. Use different formats
Some students learn better when they see, hear, or write things. If your student struggles with reading, find a format that works better and incorporate that into reading sessions. This could include writing down the main points as he or she reads or visualising the material by drawing what your child is reading.


8. Explore their favourite character
Enquire who their favourite character is and why or what they have done to make them their favourite. By designing a character profile for them, your child can gain a great understanding into how this character's decisions, actions and personality have driven the plot.


9. Identify reading problems
If your child is struggling with reading on an ongoing basis, watch for red flags that he or she may have a reading difficulty. Dyslexia is relatively common, with up to 5 students in a classroom suffering from some form of this reading difficulty. If your child seems to struggle with reading without any improvement, it's important to identify whether he or she has a reading problem so you can take steps to solve it.


10. Get a tutor
Improving your child's reading skills and comprehension is something that you can do at home each day. For students who need an extra boost, a Full Spectrum Tutoring tutor can help improve these skills even more.



Most important of all, make time for reading.  The more your child is exposed to reading, the more practice they get at learning to read.  With practice comes reading comprehension.