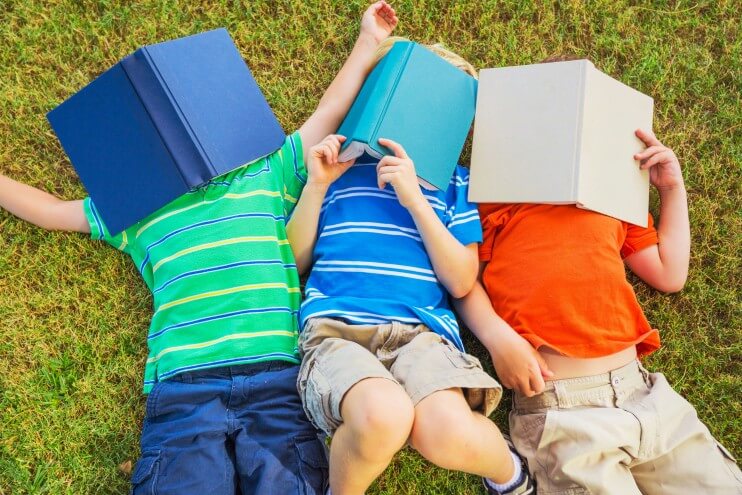 As one school year ends and we wait for another to begin, every student risks summer learning loss. Research has shown that children can lose their mathematics and literacy proficiency in the long summer break, meaning the first few weeks of the new school year is spent catching up.
So what can you do to stop all of that hard work from being wasted? Whether your child loves to read, play outside or get 'techy', there are many exciting but effective ways to promote learning over the holidays.
READING
Studies have shown that students who read recreationally out-perform those who don't. On average, students lose 2 MONTHS of reading skills over the summer. Students read more when they can choose materials based on their own interests so four to five books over the summer break will have a significant impact when school begins.
Ways to incorporate reading into summer holidays

Take a trip to your local library. Attend story hours, arts and crafts, and other special events designed to enhance the reading experience
Read a chapter in the morning before other plans are made
Bring a book to the beach or park
PLAY
Physical fitness levels take a hit over the school holidays. Encouraging children to be active over the break will help them to stay at peak mental form, as physical health is known to enhance concentration and academic performance.
Ways to incorporate physical activity into summer holidays
Go for walks and explore your local area and city
Swim at your local council pool
Sign your child up for holiday sport programs
Be sure to take advantage of all the different opportunities to get outside and be active.
TECHNOLOGY
There are many opportunities through apps and websites to encourage summer learning. Through promoting vital skills like problem solving and critical thinking , educational games are a valuable resource.
Ways to incorporate educational technology into summer holidays
Challenge your child to a new high score on an educational app like Mathletics or Reading Eggs
Start a STEM project together like a toy robotics kit
Teach kids through every day tasks like baking. Many kids love to help out in the kitchen which provides a great real-world experience in measurement
TOYS
A great way to ensure your kids are leaning without even realising it is to encourage play with toys that will stimulate their brain. A family puzzle or a board game is a perfect opportunity to enjoy some bonding time together while engaging in some friendly competition! As well as providing important family time, board games that involve any kind of math or counting, or word games like Scrabble or Bananagrams, can help keep skills fresh while having fun.
HOLIDAY TUTORING
Tutoring over the holidays can provide an academic boost and is a great way to make sure your kids don't experience the summer slide. This allows them to catch up on problems they may have had throughout the previous school year or it can give them a headstart on the next year.

Combating the summer slide isn't as hard as you think. Prevent the two months of mathematics and literacy skills that can be lost over those summer months by trying out these tips. Let's keep our kids brains active.